Chakra Bracelets
These adorable little strecth bracelets can be worn by both adults and children.
They're so inexpensive that they make a great gift for your little girl and you don't ever have to worry about it getting lost or broken!!
They're each made with garnet, carnelian, citrine, peridot, aquamarine, blue topaz and amethyst!
They each measure approximately 8" and are $5.00 each.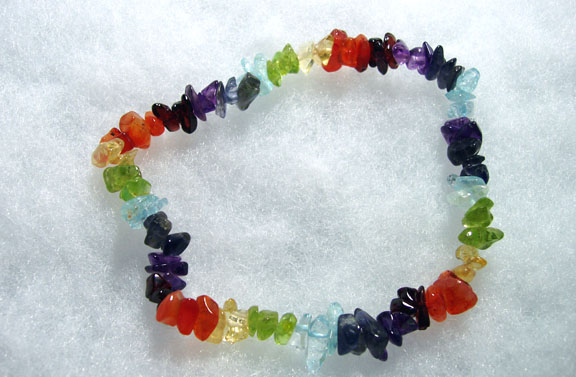 #9717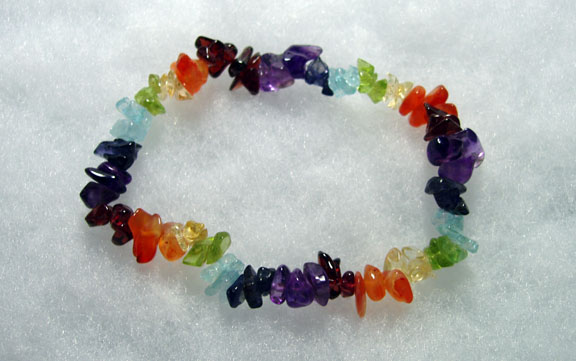 #9718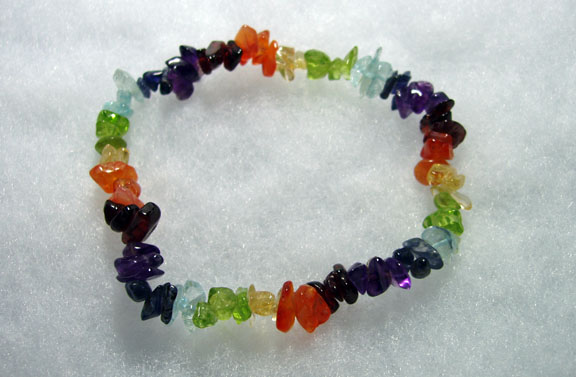 #9719