Pendulums - Egyptian Pendulums
For centuries, pendulums have been used for divination and scrying. The were used by all classes of people but were extremely popular amongst the royalty and political elite, dating back as far as Ancient Rome. The methods of divination have varied as much as many authors claim that there is only "right" way.
The method that works for you is the right way!!
Egyptian Pendulums are said to radiate soothing energy that works well over long distances. It's shape originates from the timme of the Great Pharohs of Egypt. It allows for the exact measurement of a person's wave, vibratory rhythm and astral self and has a high sensitivity making it capable of all forms of research, measurement and detection.

Click the images below to view a larger, more detailed photo.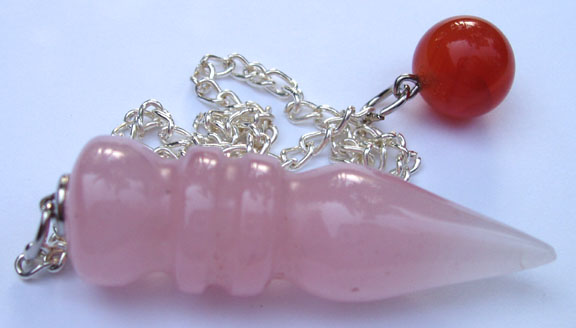 #6841
Rose Quartz w/Carnelian Ball
0.6" x 1.9"
$9.00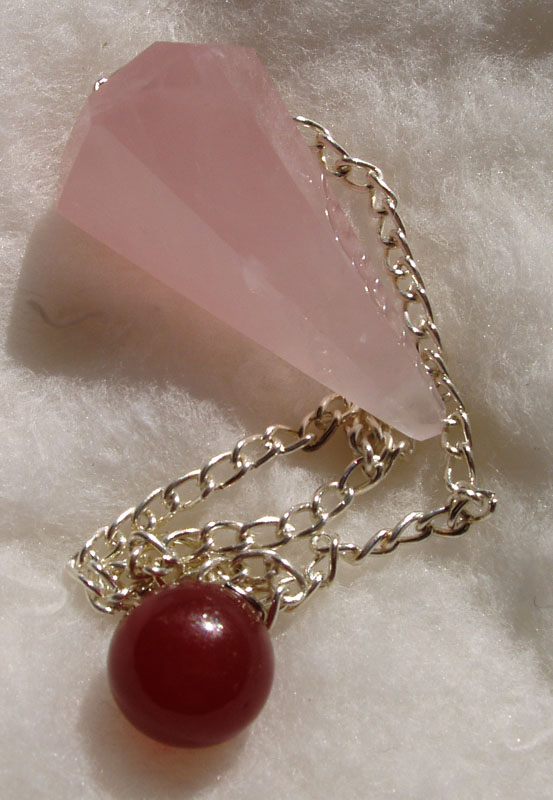 #6986
Rose Quartz w/Carnelian Bal
0.8" x 1.5"
$9.00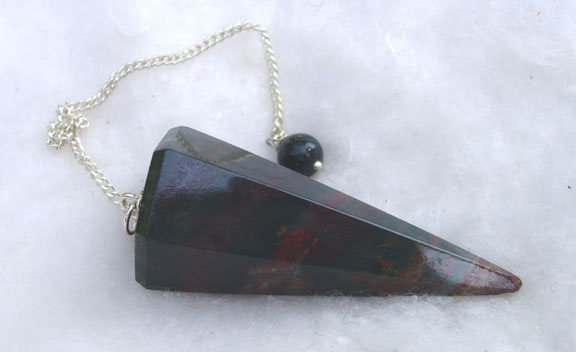 #7260
Bloodstone w/Bloodstone Ball
0.8" x 1.9"
$9.00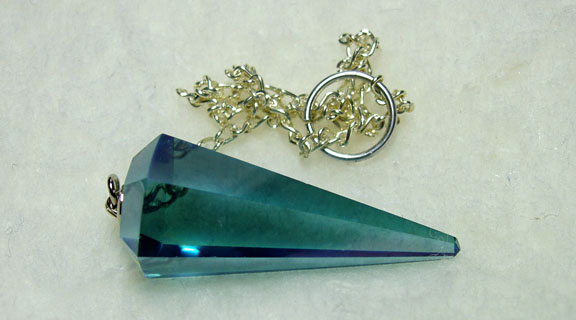 #8258
Aqua Aura
#8259
Aqua Aura
0.5" x 1.4"
$20.00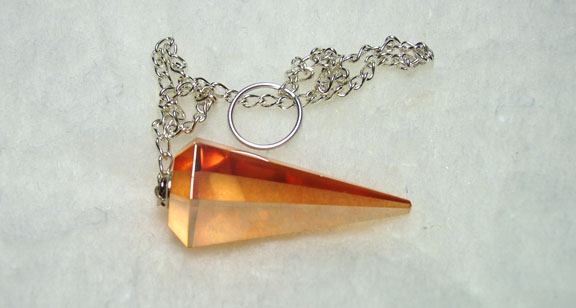 #8262
#8263
Tangerine Aura
0.75" x 1.75"
$20.00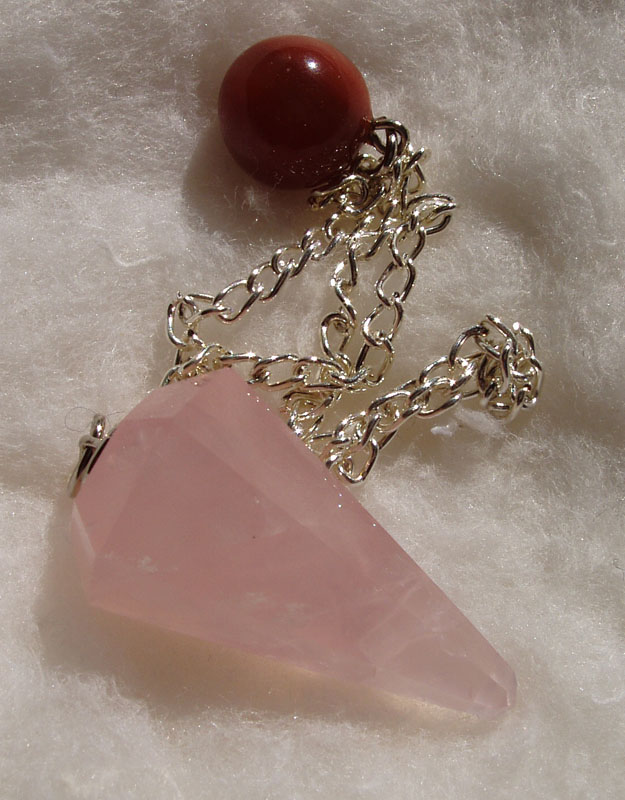 #6987
Rose Quartz w/Carnelian Ball