Selenite Sculpture & Light Box
Selenite Sculpture with Light Box
These one-of-a-kind selenite scultures remind me of little castles on a hill top. Not one of them is the same as is with all of Nature. Each sculpture comes with a light box pictured below.
The light box is 1.2" x 3.2". The run on 3-AA batteries and have 3 bulbs that create random combinations of color that will continually amaze you. The photo below is a representative photo of what one item looks like lit up atop the lightbox.
They are $20 each plus shipping ($4.75) for
USPS, Priority Mail with FREE Delivery Confirmation.
**Email me if you're interest in more than one for a better price!

Click on each photo below to see a larger image with better details.
Measurements and weights do not include the lightbox.
#8824
2.1" X 3.9", 293 grams
SOLD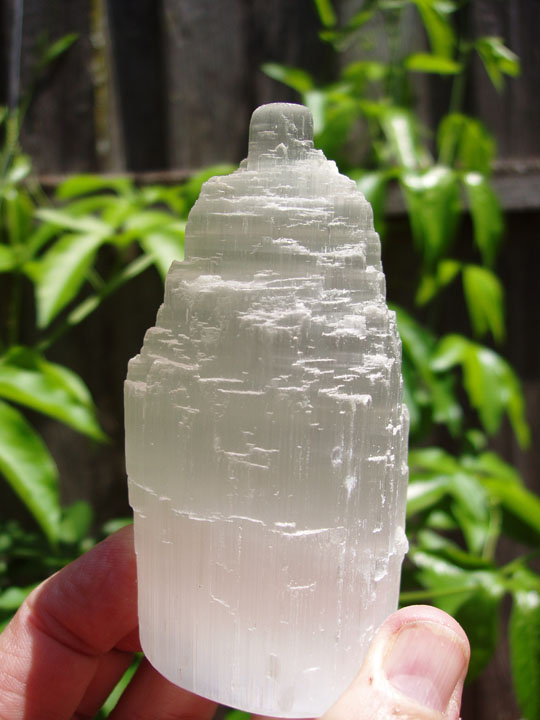 #8823
1.8" X 3.9", 265 grams
SOLD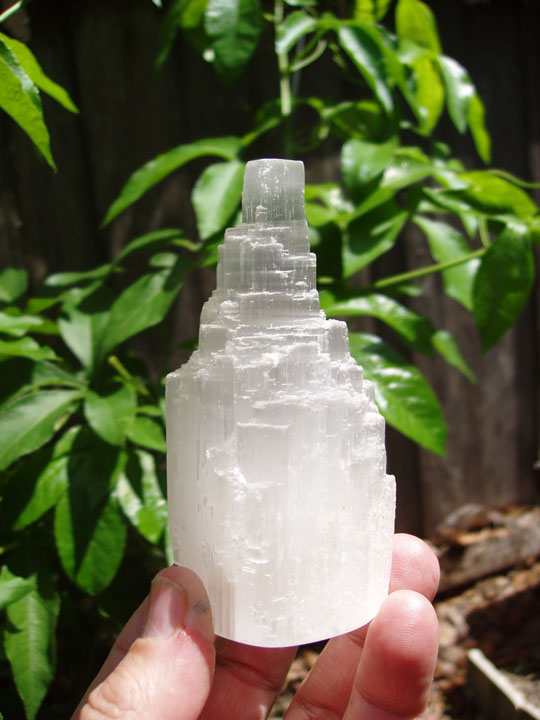 #8821
2.0" X 4.0", 232 grams
SOLD
#8820
2.0" X 3.8", 278 grams
SOLD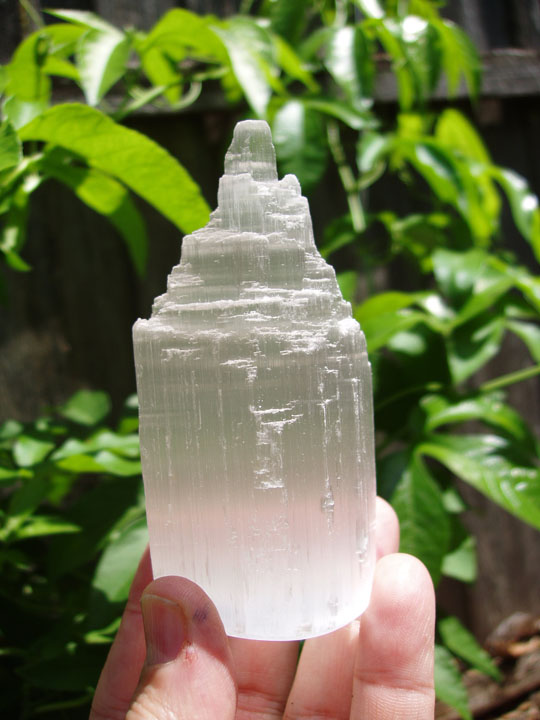 #8818
1.9" X 3.9", 254 grams
SOLD